About Us: Staff Biographies

Laurie Feinberg, Acting Director
As Acting Director of the Baltimore City Department of Planning, Laurie leads the agency entrusted with oversight of the City's physical development.  
Laurie has over 30 years experience in Urban Design and Planning.  Most recently she was the project manager for the Zoning Code rewrite.  Currently she oversees the development review side of the department including Historic Preservation and the Land Use and Urban Design divisions.  She has a B. Architecture degree from Cornell University. 
Administration
Jaime Cramer, Fiscal Officer
Jaime Cramer is the Fiscal Officer for the Department of Planning. She joined the department in 2012 and is responsible for managing the financial, accounting, and administrative activities of the department. Jaime has a B.S. in Business Administration and Finance from Towson University and is currently pursuing a Masters in Accounting and Financial Management. 
Tiffany Lowery, HR Assistant
Tiffany Lowery has worked for Baltimore City government for 20 years. She's been with the Department of Planning for 10 years working in the Administration Division.  She plays a significant role in the Administration Division and is the contact person for the Community Association Directory on the Department of Planning's website. She is a Baltimore native.
Equity, Engagement and Communications
Stephanie Smith, Assistant Director
Stephanie M. Smith is the Assistant Director for Equity, Engagement and Communications and a member of the Maryland Bar. She has spent the bulk of her professional career working to advance environmental health and justice through federal clean air policy. As a former congressional staffer, Stephanie worked on affordable housing and voting rights issues. Most recently, Stephanie served in the executive leadership of a professional association focused on higher education and public health. Stephanie is an active member of the Greater Baltimore Urban League and Greater Baltimore Leadership Association. Stephanie is a proud graduate of Hampton University (BA), University of Delaware (MA) and Howard University School of Law (JD). Stephanie is married to Calvin, a mother to Parker and a friend of Baltimore. She resides with her family in Baltimore City's Middle East community.
Elina Bravve, City Planner
Elina Bravve joined the Department in January 2016. She is responsible for preparing Departmental communications deliverables, managing web and social media content, developing strategies for public engagement, and managing the Baltimore Planning Academy initiative. Prior to joining Baltimore City, Elina worked for over five years crunching numbers as a researcher for the National Low Income Housing Coalition, a national public policy non-profit. Elina earned a Master's in City and Regional Planning from the University of North Carolina at Chapel Hill.
Comprehensive Planning
Sara Paranilam, Division Chief
Sara Paranilam has nearly twenty years of community and comprehensive planning experience.  As a veteran within the Planning Department, she has developed many neighborhood master plans and launched new planning programs.  She has also managed the City's billion dollar Capital Improvement Program.    
Kristen Ahearn, Capital Improvement Program Planner
Kristen joined the Department in 2016. As the Capital Improvement Program Planner, she works with all city agencies to prepare the City's six-year Capital Improvement Program. Prior to working for Baltimore City, she worked for Johns Hopkins University's Center for Government Excellence and the Maryland Energy Administration. Outside of work, Kristen enjoys exploring Baltimore's neighborhoods on foot with her husband, daughter, and dog. 
James Ashford, Northwest District Planner
James Ashford is the Northwest District Planner and he coordinates efforts for the Pimlico Community Development Authority. Previously, James worked at HUD on innovative community revitalization initiatives, Choice Neighborhoods and HOPE VI. He speaks fluent Spanish and Portuguese and enjoys biking and walking to work. 
Mary Colleen Buettner, INSPIRE Program Planner
Mary Colleen Buettner was born and raised in Baltimore City and is proud to still call herself a Baltimore City resident. Prior to working in the City Planning Department on the INSPIRE program, she worked with a various neighborhoods across the City on the Baltimore Red Line Project with the MTA, the City Department of Transportation Planning Department, as well as other nonprofit organizations. Mary Colleen enjoys exploring the hidden gems and uniqueness that each neighborhood offers, especially for their local eateries and recreation spaces.
Brent Flickinger, Planning Supervisor, Southern District Planner
Brent has been doing community development work in the Baltimore area for 40 years as a planner, community organizer, Main Street director, directors of research and transportation programs, and organizational development consultant. Currently, Brent is a Comprehensive Planner for South and part of Southwest Baltimore City. He is also a songwriter who has recorded two albums and has written songs about Baltimore neighborhoods and sustainability issues. He enjoys yoga, meditation, and being a grandfather.
Chad Hayes, Western District Planner
Chad Hayes is the Western District Planner in the Comprehensive Planning Division. He earned a Bachelor's degree from Towson University and a Master's degree in City and Regional Planning from his beloved Morgan State University.  Chad found his calling in 2004 when he joined Belair-Edison Neighborhoods, an amazing non-profit community development organization in Northeast Baltimore.  After 10 wonderful years in Belair-Edison, Chad jumped at the opportunity to bring his passion for urban planning and community development to the Department of Planning where he proudly serves the 46 neighborhoods in the western planning district.
Reni Lawal, Northern District Planner
Reni is the Comprehensive Planner for the Northern District. She works with communities to help address a myriad of issues across the planning spectrum. She previously worked for several local community development organizations. She has a B.A. in Economics from Spelman College and is pursuing a Masters Degree in City and Regional Planning. Reni is a native Baltimorean who loves to travel.
Kyle Leggs, Southwest District Planner
Kyle Leggs is the Comprehensive Planner for Southwest in the Comprehensive Planning Division who has worked for the Department of Planning for 21 years. Throughout his tenure, he has managed the capital budgeting process, represented the department in the areas of Transportation Planning, Emergency Preparedness, and has worked extensively over the years as a District Planner for Southwest Baltimore. He is also a retired Army Lieutenant Colonel and is the Director of Planning and Design to build the National Desert Storm War Memorial in Washington, D.C. He holds a M.S. in Transportation from Morgan State University, a B.S. in Social Science from Coppin State University, and is a graduate of the United States Army Command and General Staff College. 
Jennifer Leonard, INSPIRE Program Manager
Jennifer has spent almost two decades working to ensure that communities around the country understand the opportunities, and have the tools they need, to transform vacant properties into assets. "Vacant Spaces into Vibrant Places" is the tagline of the national nonprofit organization she co-founded, prior to joining the Planning Department. The journey started by helping develop affordable housing with a CDC in Baltimore. Jennifer's early work life at the Children's Defense Fund catalyzed her commitment to being an active partner for positive change in communities. Jennifer holds a Bachelor of Fine Arts degree and a Master of City and Regional Planning. She enjoys exploring nature, photography, biking, yoga, and dogs. 
Carmen Morosan, Northeast District Planner
Originally from Romania, Carmen came to the United States to further her education. After graduating from Boston University with a Master's degree in Urban Affairs, Carmen moved to Baltimore and worked for several nonprofits managing projects in the areas of transportation equity and environmental justice. Carmen has been working as a City Planner for the Baltimore City Planning Department  for over 10 years, most recently as the Northeast District Planner. Carmen enjoys traveling during her spare time. 
Marshella Wallace, Eastern District Planner
Marshella was born in Philly, raised in DC (mostly) and is loving Baltimore. Marshella enjoys everything about the built environment and working to understand what it means to communities and how to jointly improve places.  Marshella's alma maters are the University of Virginia (Bachelor's Degree - Urban and Environmental Planning); Cornell University (Master's Degree -  City and Regional Planning); and Morgan State University (Master of Architecture). She enjoys museum strolling, photography, jazz and gardening.
Land Use & Urban Design
Eric Tiso, Division Chief
Eric Tiso joined the Department of Planning in 2000, and is a member of the American Institute of Certified Planners (AICP), the American Planning Association's Professional Institute.  He has earned a Master of City Planning degree from the University of Pennsylvania, and a Bachelor of Science degree in Geography and Regional Planning from Salisbury State University.  Eric enjoys community service through a variety of organizations and outdoor recreation.
Anthony Cataldo, Planning Supervisor, Senior Design Planner
Anthony's primary responsibilities within the Land Use and Urban Design Division of the Department of Planning include supervising the Design Planner and Subdivision staff, managing overall design review processes, implementation of the Zoning Code's Design Manual, managing Planned Unit Developments, representing the Department on issues relating to urban design and architecture, and coordinating the City's Urban Design and Architecture Advisory Panel.  His work often interfaces with the development community and community at large as it relates to new developments, large scale master planning, and small area plan designs.  He holds a Master of Architecture degree from the Catholic University of America in Washington, DC, is a Certified Planner with the American Institute of Certified Planners, and is a Board Member of the Neighborhood Design Center.
Matthew DeSantis, City Planner
Matthew joined the Department of Planning in 2016 and is a proud Baltimore City resident. He worked in local planning in South Florida after serving as a Peace Corps Volunteer in the Dominican Republic. Currently, he manages the land subdivision process, coordinates bicycle-related issues, works to implement wireless telecommunications policy, and assists with various other land use matters. He holds a Master of Science degree in Urban and Regional Planning as well as a Bachelor of Arts degree in Philosophy from Florida State University (…go 'Noles…) and is a member of the American Institute of Certified Planners.
Martin French, City Planner
Martin French has worked for the Planning Department since 2004. After five years in the Research & Strategic Planning Division, where he was a contributor to LIVE EARN PLAY LEARN, the City's Comprehensive Master Plan, he began working in the Land Use & Urban Design Division as the Department's representative at zoning hearings.  Apart from this principal responsibility, Martin is part of the LUUD team advising developers and citizens about possible development or redevelopment and how zoning may shape outcomes of those ideas.  Before joining Planning, Martin worked for several decades in the subsidized housing field for the Housing Authority of Baltimore City and the U.S. Department of Housing & Urban Development.  His career started with a BA in Geography from the Johns Hopkins University.  A 45-year resident of the Baltimore area (20 of them in the City), Martin tends to his gardening in good weather and his coin collection in bad weather. 
Christina Hartsfield, Design and Downtown District Planner
Christina Hartsfield joined the Department of Planning in 2012 as a Design Planner with the Land Use and Urban Design Division.  She now has dual roles as a Design Planner and the Downtown Comprehensive Planner.  Her work focuses mainly on design review and development review of projects throughout the city, in addition to being the Department's liaison to community stakeholders and planning initiatives downtown.  Christina holds Bachelor of Architecture and Master of Urban and Regional Planning  degrees from Virginia Tech. 
Ivor Quashie, City Planner
Renata Southard, Design Planner
Ren Southard is a Design Planner in the Land Use and Urban Design division. Ren spent several years in the private sector working as an architectural designer and project manager before joining the Department of Planning. Originally from Minneapolis, she lived in Detroit and Nashville before settling in Maryland in 2012. Ren is a proud graduate of the University of Maryland and is the recipient of the Alpha Rho Chi Medal from UMD's School of Architecture, where she obtained her Master of Architecture. Ren also holds a BA in Studio Art and a Certificate in Urban Design. In addition to her work, Ren co-chairs AIA Baltimore's Urban Design Committee, and is the chair of the Dockless Vehicle Committee for Transit Choices, a local non-profit. She is a voting member of her neighborhood community council's Zoning & Land Use Committee, and volunteers regularly with Neighborhood Design Center and Rails to Trails Coalition. She is happily married to her childhood sweetheart, Joe
Tamara Woods, Special Projects Planner
Commission for Historical and Architectural Preservation (CHAP) 
Eric Holcomb, Division Chief/Director
Eric obtained a Liberal Arts degree from St. Mary's College of Maryland, a Master's Degree in Preservation Studies at Boston University.  He worked for several remodeling and restoration companies as a tradesman until he joined the staff of the Commission for Historical and Architectural Preservation in 1994.  
Caitlin Audette, Historic Preservation Planner
Caitlin is the CHAP Planner for the Mount Vernon and Seton Hill local historic districts and also reviews historic tax credit applications among various other tasks for the Historic Preservation Division. Previously Caitlin had worked in the private sector in Washington, D.C. as a preservationist and historic tax credit consultant. In that role she explored many unique places including leading an architectural survey of the U.S. Capitol Building. Caitlin earned her bachelor and Master's degrees in Architecture from the University of Illinois at Champaign-Urbana. A resident of the Ednor-Gardens neighborhood, Caitlin is an avid reader who enjoys exploring the city with her daughter and husband.
Walter Gallas, Historic Preservation Planner
Walter Gallas joined the staff of CHAP, the Commission for Historical and Architectural Preservation with Baltimore City, in May 2016. Prior to this, he served as executive director of Louisiana Landmarks Society, a New Orleans-based historic preservation non-profit organization. He has worked for the National Trust for Historic Preservation in Washington, D.C., New Orleans, and Philadelphia. In New Orleans, he headed the National Trust's Field Office after Hurricane Katrina, advocating for sound preservation policy in the midst of hurricane recovery. Gallas worked in New Orleans city government for the Historic District Landmarks Commission. He holds a planning degree from the University of New Orleans.
Eddie Leon, Historic Preservation Planner
Stacy Montgomery, Historic Preservation Planner
Stacy Montgomery has been working for the City of Baltimore as a Historic Preservation Planner for Commission for Historical and Architectural Preservation since 2010. She is the administrator of the City's Historic Rehabilitation and Restoration Tax Credit, which encourages substantial rehabilitation of historic buildings throughout the City. Since 1996 the program has generated over $900 million in investment in Baltimore City. Stacy holds a master's degree in Historic Preservation from the University of Maryland, College Park and a degree in History from Florida International University in Miami. 
Lauren Schiszik, Historic Preservation Planner
Lauren has a BA in Sociology/Anthropology from Earlham College, and a Masters in Historic Preservation from University of Maryland, College Park. Prior to joining this department, she worked as a public archaeologist and cultural resources planner in Anne Arundel County. Lauren's duties in the department include design review, coordinating landmark designations and monument restorations, archaeological consultation, and historical research. Lauren is also an adjunct faculty in the Historic Preservation Graduate Program at Goucher College and the Public History program at Stevenson University, and serves on the board of the Friends of Maryland's Olmsted Parks and Landscapes. Outside of work, you can find her in her garden or kitchen exploring new cuisines and foodways, outdoors on a trail, or at an event in Baltimore's rich arts scene.    
Research & Strategic Planning
Jamie Williams, City Planner Supervisor
Jamie manages web, IT, and data/mapping support for the Department as well as other City agencies.  She joined the Department of Planning in 2003.  In her spare time she enjoys the outdoors, traveling, and spending time with her family.
Michael Galdi, GIS Analyst
Michael Galdi is a GIS Analyst for the Research and Strategic Planning Division within the Planning Department. Michael helps to develop and maintain mapping and data resources to assist in the Department's programs and initiatives. He also assists in providing custom maps and data reports for other City agencies, elected officials, and the public. Michael enjoys camping and caravanning because they are so in-tents.
Christian O'Neill, GIS Analyst
Christian is a GIS Analyst who studied Geography and Geographic Information Systems at the University of Maryland, College Park where he graduated in 2016. Prior to working for the Planning Department, Christian has worked at Apple in San Jose, CA in a research and development capacity for their Maps app as well as having worked in real estate research. He also interned at the National Consortium for the Study of Terrorism and Response to Terrorism (START) housed at the University of Maryland. Outside of work Christian enjoys rooting for the Ravens, watching NBA basketball, playing music, and acting in local theatre.
Office of Sustainability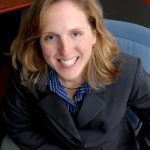 Lisa McNeilly, Director
Lisa McNeilly has worked in the environmental field for over 20 years, with a record of embedding sustainability at all levels of diverse organizations. Prior to joining the Office of Sustainability, she advanced sustainable operations at UC Berkeley and Grand Canyon National Park, promoted climate change and energy policy in Washington, D.C., and researched food policy in West Africa. She holds a Master's degree in Public Policy from Princeton and an undergraduate degree in Mathematics from Davidson College.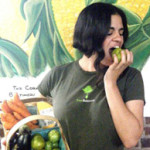 Abby Cocke, Environmental Planner
Abby Cocke joined the Baltimore Office of Sustainability in 2011.  Prior to that, she got a BA in Environmental Studies at UMBC, and worked for five years at the Parks & People Foundation, first as a Community Organizer, and then as the Manager of Community Greening Programs.  Her current work focuses on urban agriculture, green school initiatives, and forest conservation.  She is an Ednor Gardens resident, and grew up in Baltimore County.  Her hobbies include biking, growing things, and local theater.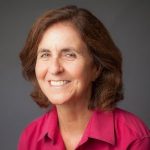 Anne Draddy, Sustainability Coordinator
Anne Draddy has worked for Baltimore City government for 17 years. She jump-started the city's TreeBaltimore campaign, where during her 2-year tenure, she formed close to 100 partnerships and facilitated the planting of 12,000 trees. Because of her work, Anne was named Best Do-Gooder by the Baltimore City Paper. Anne was an Energy Program Manager, managed the Jones Falls Trail, re-ignited the very-active Friends of Druid Hill Park and co-authored the book, Druid Hill Park the Historic Heart of Baltimore. Previous to joining the City, Anne was a Peace Corps volunteer in the Kingdom of Tonga.
Bruna Attila, Coastal Resources Planner 
Bruna Attila is the Coastal Resources Planner for the Baltimore Office of Sustainability. Bruna is originally from Rio de Janeiro- Brazil and has been living in Baltimore since 2008. She coordinates the Critical Area Management Program, which manages the sustainable development of coastal areas of Baltimore City. Bruna is also involved with the implementation of the Maritime Master Plan. She has worked extensively in the environmental field and has performed watershed assessments for projects with national and international scopes. Bruna holds a Master of Environmental Science- Water Resources Management from Towson University, and a Master of Environmental Planning and Management from Johns Hopkins University. In her free time, she enjoys experimenting with exotic cuisines and traveling.
    Aubrey Germ, Climate and Resilience Planner
Aubrey Germ is the Climate and Resilience Planner for Baltimore's Office of Sustainability. Her work entails developing, managing, and implementing a wide range of hazard mitigation, climate adaptation, and community resilience plans and projects. She hails from Cleveland, Ohio and holds a Master's Degree in Urban Planning from Harvard University's Graduate School of Design and a BS in Environmental Health Sciences from The University of North Carolina at Chapel Hill (Go Heels!) where she was a Morehead-Cain Scholar. Her background includes serving as an Assistant Program Manager for the Chesapeake Bay Foundation in both Tangier, Virginia and Baltimore and conducting independent research in sustainable development around the globe. In her spare time she enjoys knitting, pottery, swimming, SCUBA diving, yoga, exploring the city, and spending time outdoors.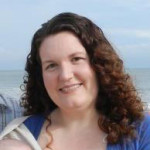 Amy Gilder Busatti, Green Network Plan Manager and Landscape Architect
Amy's primary areas of responsibility include overseeing the creation of the City's Green Network Plan  and representing the Office of Sustainability on issues and initiatives related to water quality, greening, and urban design.   Before joining the Office of Sustainability, Amy worked as a landscape architect and land planner with several Baltimore area architecture and engineering firms. She holds a Bachelor of Landscape Architecture degree from Ball State University and a Master of Urban and Regional Planning degree from Morgan State University.  Amy is also a licensed landscape architect in the state of Maryland.
Jeff LaNoue, Special Projects Planner
Jeff is developing and refining Green Network Plan projects and contributing to communications efforts.  Jeff has completed real estate, historic preservation, and economic development projects over his career.  He also has been a contributing writer for the American Public Transportation Association, Sustainable Cities Collective (now Smart Cities Dive), Greater Greater Washington, Rustwire, and been a featured blog writer on urban planning topics for the Baltimore Sun. Jeff holds an Economics degree from St. Mary's College of Maryland and a Master's in Community Planning from the University of Maryland-College Park.
Kimberley M. Knox, Greening Coordinator
Kim has worked in water conservation, renewable energy and energy conservation in San Francisco, Colorado and Maryland. She has an extensive background in community outreach and engagement. Kim is the author/primary editor of several books on water conserving landscaping and other water-related topics and has taught classes on fruit trees, best management practices for stormwater, and other similar topics. With a Masters in Public Administration, Kim is also a certified arborist and a Master Gardener. When she is not exploring beautiful Baltimore, she is putting her passport to good use by exploring the world.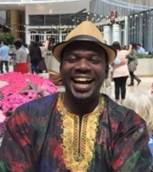 Victor Ukpolo, Jr., Floodplain Manager
Victor Ukpolo, Jr. is a Certified Floodplain Manager in the Baltimore Office of Sustainability. In this role, he reviews permits and manages Baltimore City's participation in the National Flood Insurance Program's Community Rating System. Victor grew up in Baltimore City. He stayed in the City to earn a B.S. in Biology from Morgan State University before leaving in 2007 to earn a M.S. in Environmental Science from California State University, Los Angeles. His environmental background includes geographic information systems and regulatory compliance in storm water, solid waste/recycling, and lead-based paint. He also worked for several years as a community organizer in Prince George's County and Montgomery County, Maryland and Washington D.C. on water quality and storm water related issues.
Baltimore Food Policy Initiative
 Holly Freishtat, Food Policy Director
Holly Freishtat, Baltimore City's first Food Policy Director, began her work with the City of Baltimore in 2010. Holly created the Baltimore Food Policy Initiative, an inter-governmental collaboration that aims to address food system policy. She has spent over two decades working on food issues in a variety of contexts; experiences that have provided her with an understanding of the food system from the perspective of a food policy strategist, nutritionist, educator and a grower. Holly has a Masters of Science from Tufts University in Applied Nutrition: Agriculture, Food and The Environment, a Bachelor of Science from University of Vermont in Nutrition and served as a Food and Society Policy Fellow in 2007-2009. She received the 2016 Medallion for Meritorious Service Award by former Mayor Stephanie Rawlings-Blake. Earlier in 2016, she was honored as one of Maryland Daily Record's Top 100 women in Maryland. The Baltimore Food Policy Initiative was recognized internationally with the highest award for their implementation of the Milan Urban Food Policy Pact on World Food Day 2016.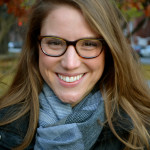 Sarah Buzogany, Food Access Planner
Sarah Buzogany is the Food Access Planner for the Baltimore Food Policy Initiative. Sarah provides direct support to the Food Policy Director and works to implement the food desert retail strategy, analyze policies and best practices, and manage grants.  Previously, Sarah has worked on sustainable agriculture policy at the state and national levels, managed a farmers market, and researched innovative farmer to consumer and nutrition education models. Sarah earned a Masters in Food Policy and Applied Nutrition from Tufts University and holds degrees in Sustainable Agriculture and Spanish from the University of Kentucky.
 Alice Huang, Food Access Planner
Alice Huang is the Food Access Planner with the Baltimore Food Policy Initiative. She works on good food procurement, provides technical assistance to small retailers on SNAP and WIC related issues and is responsible for coordinating Food PAC, and the Resident Food Advisors. Alice holds a Masters of Public Health from Johns Hopkins University and has experience in project management and health behavior research. In her spare time she loves baking, creating traditional Taiwanese dishes, and trying out new foods.